Should you purchase Zoom Token?
My husband and I have been spending time learning about CoinZoom and Zoom Token during the Covid pandemic this past month. Realistically we have been pretty much confined to our home for all practical purposes, so we had the time to really do a deep dive and see what it's all about. In the past we had missed out on an early opportunity with bitcoin and we did not want to make that mistake again. We heard about CoinZoom, a U.S. regulated cryptocurrency exchange, and it peaked our interest. We needed to find out, should we purchase Zoom Token?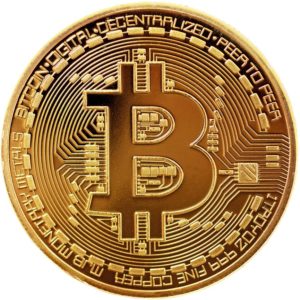 Inside Bitcoins had this to say:
"A United States exchange, CoinZoom, plans to compete with Coinbase's Coinbase Card via its CoinZoom Visa Card. This will allow customers to trade, buy, and sell cryptocurrencies as they please.
"The CoinZoom Visa Card allows customers to instantly convert their crypto balances to fiat and spend at over 53 million Visa merchants worldwide," a press release on the matter notes.
CoinZoom's Visa ensures users can convert fiat to crypto (or vice-versa) instantly. It supports Litecoin, Ethereum, Ripple, Bitcoin, and more.
It's also worth noting that Coinbase Card is only available in the United Kingdom and other European countries. CoinZoom's Visa card is available in the United States and to over "53 million Visa merchants worldwide," making them a viable competitor."
Right Place, Right Time
Sometimes it really is about being in the right place at the right time. Beyond is currently in pre-launch and taking action now gives you access to certain advantage that won't be available once the official launch happens on June 5th and 6th, 2020. The leadership is exceptional, I would even say top notch, even including a prior Arthur Anderson executive and other top successful business mentors that I have come to trust. With the concerns about the economy, many people including my husband and I, are looking into other options for savings and how best to handle finances for retirement and just living in general. So that kind of prompted us to check out what Zoom Token is. And, boy are we glad we took the time. All I can say is, take the time to learn about this.
What exactly is zoom token?
Well that was exactly the question my hubby and I had. We had never heard about Zoom Token, (CoinZoom Utility Token) and wanted to learn all about it. After learning more about CoinZoom, the advantages of having a premium account and buying Zoom Token, we got excited. I mean really excited. For those that join in at the Infinity founder level like my husband and I did, you will quickly understand why we see the value in this. Even the 5% cash back on our Visa will pay us back dividends. For those needing peer to peer transactions across the country, CoinZoom has that covered for free. The premium CoinZoom account through Beyond is not available directly through CoinZoom. Don't mistake of getting the basic account. The high level account you can get access to now won't be available in the future. This really is a limited opportunity.
Message or call Lynette Henk of Three Sons Marketing LLC at (941) 268-1354 and comment zoom. When you do, I will send you the current presentation so you can learn about it now. There is also a big zoom meeting on Thursday, May 21st at 9pm eastern, 7 pm mountain but If I was you I would want details now.
Besides stocking up on Zoom Token, getting on the leaderboard prior to launch is huge. Find out why it matters. You can also get limited information at my website, chocolategoldmine.com.
,
CoinZoom Launches US-Based Coinbase Competitor, Inside Bitcoins, https://insidebitcoins.com/news/coinzoom-launches-us-based-coinbase-competitor/254173