Put cocoa powder in your morning smoothie says research
Put cocoa powder in your morning smoothie according to this new research. Here is some great advice about what to put in your breakfast shake or smoothie. A study dated May 10th, 2021 in the  European Journal of Applied Physiology had this to say about cocoa powder.
"Researchers suggest it could help increase blood flow, which not only reduces the risk of blood clots but may also boost exercise performance."
Cocoa Powder Smoothie & Blood Clots
Reducing the risk of blood clots and exercise performance is a huge deal. In fact, since chocolate tastes delicious anyway, why not add some into your morning drink of choice. I have incorporated a healthy chocolate protein in my morning shake for many years. If I skip it, I notice right away. Before you run out to your local grocery store or to Amazon, all cocoa powder is not the same. Just one scoop of the Beyond chocolate protein offers 850 mg Flavonoids without the waxes, fillers and processed sugars you find in your candy bar. Put cocoa powder in your morning smoothie today!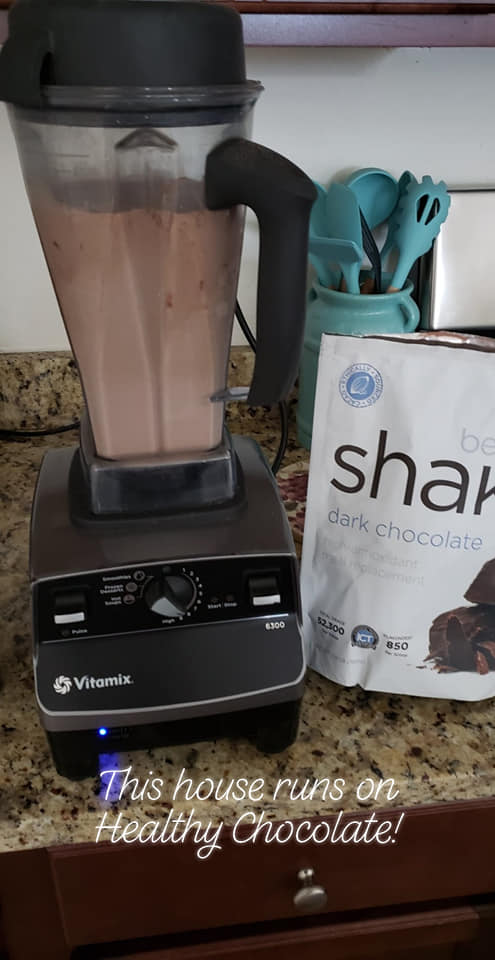 Start your day with Cocoa Powder
We all need a lift and extra energy some days. Put cocoa powder in your morning smoothie and see if cocoa flavanols offer you the boost you are looking for. The research is clear Cocoa flavanols and flavonoids are beneficial. No matter if you add a scoop to your morning smoothie or make a high antioxidant meal replacement shake like I do, incorporating a scoop of the Beyond Shake dark chocolate could be just the ticket you need.
"Previous studies have shown that when you slow the rate of oxygen consumption, it causes you to become tired sooner during exercise, which is limiting," he says. "This study is encouraging because it shows that a simple change like having some cocoa flavanols could provide a boost."
Cocoa Powder Smoothie Recipe
There are many delicious dark chocolate cocoa smoothie recipes. One of my absolute favorites uses banana, ice, Beyond cocoa powder and water. If I have some extra strawberries, I like to throw a few of those in as well. So delicious. So many ways to Put cocoa powder in your morning smoothie.
Banana Strawberry Chocolate Smoothie
1 scoop Beyond shake dark chocolate
1/2 frozen banana
1/2 cup frozen strawberries or other fruit
1 cup ice
1/2 cup water
Mix and enjoy!!
Order your Beyond shake Dark Chocolate at our healthy chocolate Florida store. You will also find keto and diabetic friendly healthy chocolates as well.
Visit Lynette at Three Sons Marketing LLC direct at HealthyChocolateFix.com or call 941. 676.7300.
Sadler, D.G., Draijer, R., Stewart, C.E. et al. Cocoa-flavanols enhance moderate-intensity pulmonary V˙O2V˙O2 kinetics but not exercise tolerance in sedentary middle-aged adults. Eur J Appl Physiol121, 2285–2294 (2021). https://doi.org/10.1007/s00421-021-04682-9
Eat This, Not That, "One major effect of taking cocoa supplements, new study says" by Elizabeth Millard, https://www.msn.com/en-us/health/nutrition/one-major-effect-of-taking-cocoa-supplements-new-study-says/ar-AANl0RR?li=BBnba9O