Why take a probiotic
Take probiotics every day. Many doctors including mine recommend it. I was on a virtual telehealth doctors appointment with my son and his doctor recently and somehow we ended up talking about the benefits of probiotics. She mentioned that we just reminded her to reorder her probiotic so she does not run out. That made it clear that the doctor felt it was important for her to take them as well. That made me think. 🙂 If you are not taking probiotics as part of your daily regimen, maybe now is the time to start.
What do probiotics do anyway?
According to the research from the International Journal of Health Sciences, Various Health Benefits of Probiotics:
"In researches conducted in this direction; It has been proven by
clinical trials that probiotic consumption is necessary to live a healthier life, increase body resistance, and fight intestinal disorders and diseases."
GÖBEKLİTEPE International Journal Of Health Sciences
Year: 2021 Vol:4 Issue: 6 72
Talk about probiotics and prebiotics
Years ago you never heard much about probiotic and prebiotics. I personally have been taking them for years! Once I noticed a benefit, I continued to take them regularly, especially since it was so easy to take in the morning. I took a good brand for many years but I like a new one I started taking late last year even better. Not only is it more affordable than the one I took before, I like it much better. I am using the Micro Bio by BodyMelt with prebiotics and probiotics.
I started it as part of a weight loss plan called the plant based Body Melt, but it can be purchased individually.
"It supports a healthy gut microbiome by providing 100 billion CFU/g of Bacillus coagulans (probiotic)
I take vegan probiotics every day. What's in your probiotic? Here is what is in mine. (See below)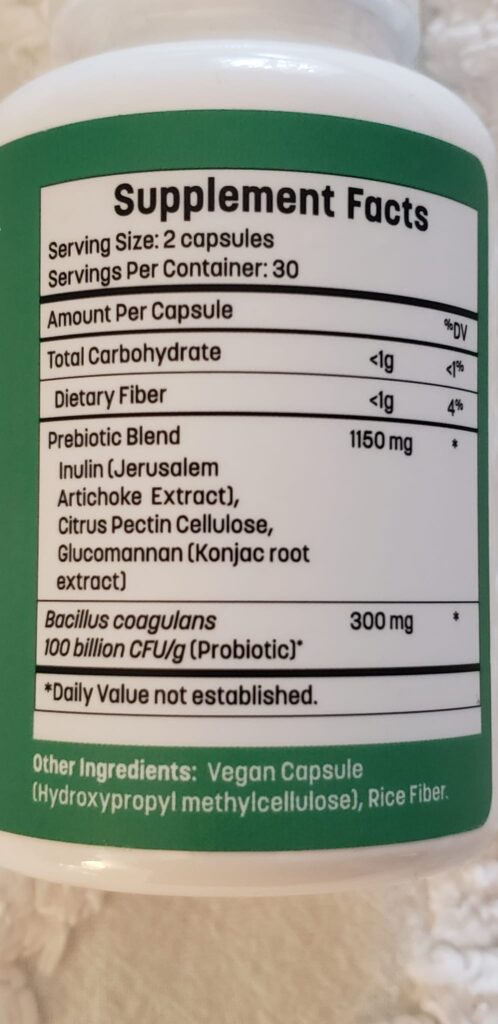 Quality Probiotic options
There are many probiotics that are available. Some can be found at your local health food store that must be refrigerated. I am glad to have found the Body Melt Micro Bio. They are a more affordable option than my local health food store and offer a significant amount of prebiotic + probiotic, more than my local store here in Southwest Florida. Check out a probiotic and consider adding them to your diet. Details on the ones my family takes every day can be found HERE at HenksGetHealthy.com. You can also reach out to Three Sons Marketing LLC at 941.676.7300.
Are you ready to Take probiotics every day?
Various Health Benefits of Probiotics, http://gobeklitepejournal.com/Makaleler/914921348_78%20mehmet%20bayraktar.pdf
GÖBEKLİTEPE International Journal Of Health Sciences
Year: 2021 Vol:4 Issue: 6 72
Three Sons Marketing LLC is an affiliate of MyDailyChoice. Contact us today at 941.268.1354 or visit us online. We are looking for team members to continue to grow our team and share Well Beyond healthy chocolate and the BodyMelt Wellness plan.
Product Disclaimer
These statements have not been evaluated by the Food and Drug Administration. These products are not intended to diagnose, treat, cure or prevent any disease. MyDailyChoice, Inc. assumes no responsibility for the improper use of and self-diagnosis and/or treatment using these products.