Big Sale!
Big Sale on Beyond XeTRM! If you are not familiar with this pink drink, it is definitely one to try. People often think it is a diet drink with an aftertaste but once they taste it they are shocked. This was the experience my family had. It just tastes so delicious you don't think it is good for you. But it is!! If you are looking to switch to healthier options, this is definitely one to have. You can add as much water as you would like. Some mix it in 8-10 ounces of water but I use about a 16 ounce bottle and fill it pretty full. I love the taste so much. I also like the excellent ingredients including antioxidants from the acai, blueberry and cocoa, the gut health ingredients and Redmond's real salt trace mineral blend which is a bonus! Have you seen the Tiktok that went viral about the importance of Redmond's Real Salt or Celtic Sea Salt? Eye opening for sure.
Nap Time?
If you start your day or end up having unhealthy energy drinks just to avoid a nap or crash in the afternoon, this is for you. I was never a big fan of energy drinks but I always had that afternoon slump where all I really wanted to do was take a nap. Not good! This drink has helped me and I am always raving about it. This is the drink for everyone. It is KETO friendly, gluten free, soy free and non gmo. It also tastes so good. I literally crave this wild berry flavor.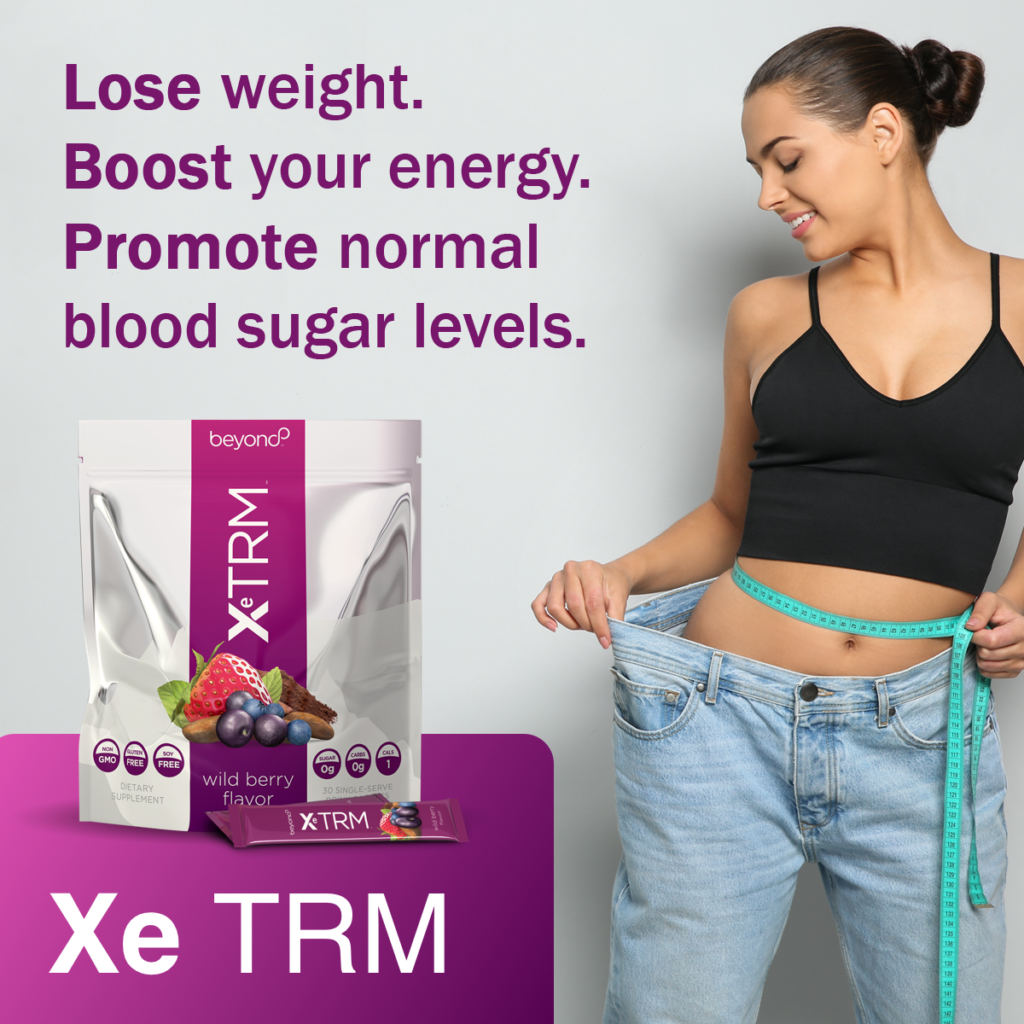 Why XeTRM?
So much value in just a little stick pack! Proprietary Formula with Natural Caffeine.
Support a healthy metabolism, energy levels, mood and gut microbiome with XeTRM.
These convenient stick packs contain a powerful blend of natural caffeine from Green Tea Extract, Yerba Mate, Guarana, L-Theanine, and Chromium Picolinate to help you stay energized throughout the day.
With 10 calories per serving, 0 grams of sugar and only 3 carbohydrates, XeTRM may be part of a keto diet plan.
On The Go
XeTRM stick-packs are small, quick, and convenient, making them perfect for travel or any time you need a
refreshing energy drink. I seriously toss a few in my bag and my hubby grabs them as well. No matter where we are, we can shake in or mix a stick pack with water. We always have these in the car for any road trip to keep us alert. It's summer time. The perfect time to enjoy this delicious wild berry drink with water!
Buy 2 Get 1 FREE Summer Sale
This is a great time to stock up with the Big Sale on Beyond XeTRM Energy Drink. Great price! Save money when you are out to eat. Order water to drink and mix in the Xe TRM stick pack! Order here.
Contact Us
I am Lynette of Three Sons Marketing LLC. We are here to help. Reach us at 3sonsmom.com or call 941.676.7300.
Disclaimer: These statements have not been evaluated by the Food and Drug Administration. This product is not intended to diagnose, treat, cure, or prevent any disease.  Beyond products are part of a comprehensive approach to a healthy lifestyle.  The content on this blog is for informational and educational purposes only and is not intended as medical advice or to replace a relationship with a qualified healthcare professional. 
Three Sons Marketing LLC is an affiliate of MyDailyChoice.