Many of us are seriously looking for a home based mom job business right about now. Even as individual states are starting phase 1 openings, it sure seems like it will be a long time til things in our economy are back to normal. So many people are unemployed right and that can be quite a struggle. It is the perfect time to start a work from home business. We are home anyway. I am loving this new infinity line home based business with an amazing app called the Infinite Success App. The app launches tomorrow morning for founder level so I will be doing a live video to show you how it works. I
Infinite Success App
have heard this will make it so much easier to run your business. It will follow-up, have funnels to share with people and so much more. Honestly I think it's a game changer. Whatever you do, now is the time to get in for the pre-launch. The official launch was extended until July 11th, 2020 because of the crazy demand going on, so if this link is still good you can get in. At the very least, get in the pre-launch and get access to a share of the business. Details inside.
Considering all that, it makes sense for all of us to have a side gig or a mom or dad job to fall back on that you can do from home.
My Struggle As A Mom Of Three Boys And Need For Home Job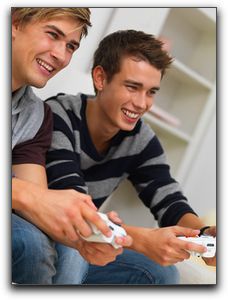 As a mom of three boys, having a home based mom job business was important when my kids were growing up. It gave me flexibility and allowed me to earn the money to help support my family. Now that my kids are adults, I love the flexibility I have to work when and however I want. I can choose to do zoom meetings online instead of being forced to travel across the country risking my health. Now there are much easier ways to work from home especially with this new infinity line that is disrupting the network marketing industry. I love the new app that makes it so easy! Check out the video below to learn about this great option.
Get On The Leaderboard Today & Start Building Your Team
Right now you can get in on the ground floor of this opportunity and can position yourself as a leader. Check out the benefits of getting involved now. This is so much better than coinbase, coinzoom is going to be a huge competitor. If you join now, you can have opportunities others won't, therefore I joined right away. What you do now determines where you will be placed on the leaderboard and this is super important. Men and Women across the country have realized the potential which is why top leaders are joining us. Now is the time for you to join us as well. Positioning is everything, you will quickly find out!
Are you ready to meet with our leaders and learn more? Contact me directly by text or phone at (941) 268-1354 .
More details on this exciting home based mom job business and the ability to get on the leaderboard are available at my website, wealthmaster101.com. Yes, I understand these are difficult times for all of us. Because of that, we have included a very affordable option because we don't want you to have to miss out. TIming is everything and you want in on this now. Business For Home has done a few write ups on us recently. This is the real deal.
It's time to join us at Beyond. We can't wait for you to join us and get started building your team with these awesome tools. Let's all be Happy, Healthy & Well! Click on the link below to learn about the Well Beyond infinity club pack and the infinity founder pack with Well Beyond and the Beyond Wealth pre-launch. Sign up for your meeting time below before meeting options are full.
You must join at the wealthmaster101.com link to get your spot on the Beyond Wealth leaderboard. Contact Lynette if you need help at (941) 268-1354.