Need Energy?
Need Energy? I am going to let you in on a little secret. My pink drink secret. I found this delicious antioxidant drink that only has 10 calories and zero sugar. It tastes like a delicious drink with no after taste. My favorite flavor is Wild Berry but it is also available in Crisp Apple which my son and hubby like. This drink is delicious, gives me the energy I need and helps me curb cravings to reach my weight loss goals.
Why Is Xe TRM so popular?
People are craving this gut healthy and fat burning pink drink. It is a perfect option for summer and even a Keto energy drink. I have 1 or 2 of these every day. When you check out the ingredients, you will be floored! Awesome ingredients and so easy to pour it in a bottle of water and shake it up no matter where you are. It is also great for gut health! If you Need Energy, try this Pink Drink today!
What people are saying
I am really enjoying the XeTrim! I have been using it daily, sometimes two times a day for almost a month now and I'm really enjoying the focus and sustained energy I get from this drink! It's also reducing any belly bloat because of the the digestive enzymes and probiotics in it! It tastes so good and I love how it's such a clean product — I can't get enough of it! – Jodi
Love this Pink Drink. I drink this every morning and I'm not hungry until almost 2pm. It doesn't make me jittery and it Tastes AMAZING!!! – Dean
Great product! Taste good and definitely gives you energy!! – Nikii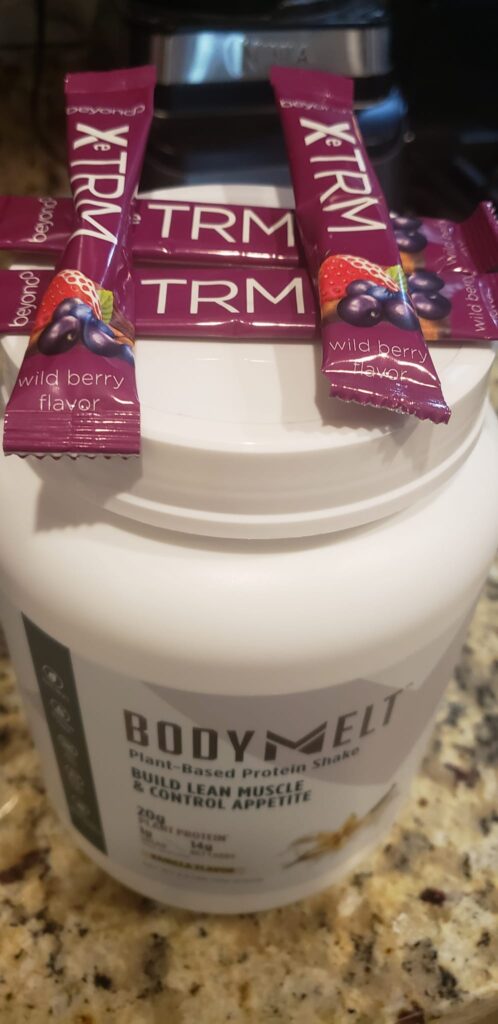 Love the XeTRM helps so much with my GUT and energy stop snacking great taste will never run out product give us the boost we need and helps with weight loss – Sharon
Love my healthy pink drink! It's helping me with my weight loss—I always loved soda & snacks. Now my pink drink replaces my soda & keeps me from snacking & I love the energy! I drink one mid-morning & one in the afternoon. – Vicky
this product actually taste really good and gives a ton of energy and its great for detoxing, I love it – Tanisha
This "energy drink" gives me No jitters or mid day crashes! What I do feel is sustained, productive energy throughout the day. I'm more focused, have better moods, and my pants are looser around the waist and tummy! And it tastes delicious, there's no aftertaste – Molly
No other product has given me so much energy throughout the whole day before! I'm getting so much done in the house. Then, going to the gym for a great work-out. I use to be exhausted by 9pm. But, now I'm up past midnight, And so far I've lost 18lbs! – Julie
Where To Order
Need Energy? Order the 30 count pack of Xe TRM at myskinnystick.com. This will give you 1 drink per day for a month at a bargain price!! Want an even better deal? You don't need a coupon code to get this deal. Simply order the 90 count value pack and save even more and get discounted shipping!! You can also reach Three Sons Marketing LLC at 941.268-1354. We are here to help!
Three Sons Marketing LLC is an affiliate of MyDailyChoice & MDC Marketplace. Looking to start your own home based business? Get the details here.
Disclaimer: These statements have not been evaluated by the Food and Drug Administration. This product is not intended to diagnose, treat, cure, or prevent any disease. Beyond products are part of a comprehensive approach to a healthy lifestyle. The content on this blog is for informational and educational purposes only and is not intended as medical advice or to replace a relationship with a qualified healthcare professional.