Is there a diet weapon?
Diet weapon weight loss hack, is it for real? No matter what diet plan you are on, eventually you have the urge to cheat. Most of us have been on numerous diets in our lifetime and it can be a struggle to stay focused and not cheat. That is why some diets even have a "cheat day" factored in.
So what is the answer?
I recently started a plant based weight loss wellness plan to lose weight. I lost 7 pounds the first week and even 3 inches around the waist. That is so encouraging, but is it enough to overcome my sweet tooth? I have a little secret that is helping me! Many people I know are dieting. They gained weight over the last year and want to lose it. Some are on KETO, some are on Weight Watchers, others are on Noom, Nutrisystem, Body Melt and more. What is the Diet weapon weight loss hack that makes it so much easier to lose the weight? Is there really one thing that really makes a difference?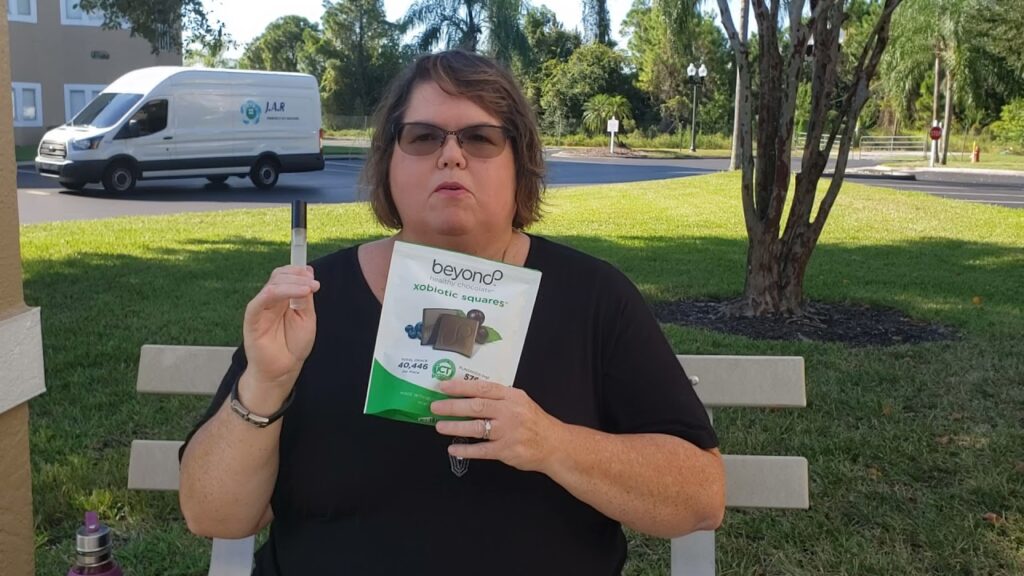 The Diet Dessert Hack!
I am all about the diet dessert hack. I need something easy I can stick in my purse for when I need it. Or something I can grab in the middle of the night when I have an overpowering urge for something sweet. How about you? What do you do when you crave something sweet and still want to lose the weight? Well, I grab chocolate. Yep, you heard it here. CHOCOLATE!
Diet Chocolate?
You think diet chocolate and immediately think of horrible chocolate. I remember years ago being introduced to carob chocolate. No thank you!!! It was not the taste I was going for. (We will leave it at that!) I am talking about the real deal, real healthy belgian dark chocolate that tastes yummy! Well if it tastes yummy, it must have a crazy amount of calories and sugar and carbs, right? Nope! Not this stuff. The real "Healthy Chocolate". One piece of this stuff is equal in antioxidants to over a pound of raw spinach. At 35 calories, 1 gram of sugar and 1 net carb, we can all do this chocolate. Even me as a diabetic found this chocolate to be an asset to maintaining my blood sugar levels! Considering it is gluten free, vegetarian, KETO, kosher and non gmo, I don't know of anything better. This is truly a Diet weapon weight loss hack!
The Answer!
It's all about the CHOCOLATE!
Order your favorites today and find out how this chocolate hack can make all the difference for meeting your weight loss goals. You can succeed with any diet plan but a little dessert hack that keeps you on the right path is a perfect solution. I personally am a fan of the Beyond Xobiotic Square and the Power Square. These delicious chocolates also make a great gift idea for Christmas or Hanukkah. The secret is out! You can even get paid to share this Diet weapon weight loss hack!
Reach out to Lynette at 3SonsMom.com or call us at 941.676.7300. We are here to help. Problems ordering your chocolate? You can also text us at 941. 268.1354 and we can help you out. The secret is out. The Healthy Chocolate revolution has begun!
Three Sons Marketing LLC is an affiliate of MyDailyChoice. Contact us today to get your healthy chocolate fix! We are looking for leaders to grow our team and share the best chocolate around.
Product Disclaimer. These statements have not been evaluated by the Food and Drug Administration. These products are not intended to diagnose, treat, cure or prevent any disease. MyDailyChoice, Inc. assumes no responsibility for the improper use of and self-diagnosis and/or treatment using these products.